Canines are prone to suffer from separation anxiety. This can be heartbreaking because sometimes your pooch will cry or fuss when you leave the house. Some pet anxiety medication can be expensive and they don't always work.
So is there other medication on the market that's guaranteed to keep your dog calm in stressful situations?
What you need is Animalest hemp oil for dogs. It's a product specifically formulated to help keep your dog calm and it even improves his or her health.
You may think that hemp isn't suitable for animals as it may contain traces of THC. But Animalest only uses healthy compounds found in the hemp plant that has no traces of psychoactive properties that may harm your dog.
To find out more about how the Animalest hemp oil can benefit your dog, we've provided you with a short review of the product below.
ABOUT THE PRODUCT
The Animalest hemp oil comes in a 30ml glass bottle with an easy to use dropper. The glass bottle keeps the hemp oil fresh as it has a tight seal so no contaminants can get into the oil. Ideally, you should store the hemp oil in a cool place to keep it from molding.

Use the dropper to administer precise doses of the Animalest hemp oil to your dog. It's best to check the leaflet or the label to see what dosages to give your dog according to his or her weight.
The consistency of the oil is thin so it's easy to incorporate the formula into your dog's food or water. For faster results, you can give your dog the required dosage orally. This is for when your dog is suffering from chronic pain or anxiety and he or she needs a fast solution to fix the problem.
The 30ml bottle of Animalest oil contains 1250mg of pure hemp extract which means the formula is ideal for larger dog breeds. It can also be administered to smaller animals such as cats if you administer a small dosage.
Animalest's hemp oil is a full spectrum formula which means it contains all the compounds of the hemp plant that can aid in healing and improving your dog's health. Even though it's a full spectrum formula, the Animalest product doesn't contain any psychoactive properties such as THC.
Your dog is guaranteed safe and healthy hemp oil that's recommended by professional veterinarians.
WHERE IS THE HEMP GROWN?
The hemp plants used to manufacture the Animalest oil was cultivated in a non-toxic environment with no GMOs or pesticides. This means that the Animalest hemp oil is 100% organic. It's an FDA registered product and GMP (Good Manufacturing Products) certified.
Animalest hemp oil is manufactured and tested in the USA but the product can be shipped to other pet owners around the world.
INGREDIENTS IN THE ANIMALEST HEMP OIL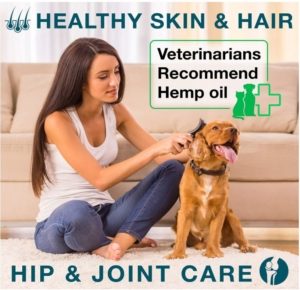 The Animalest formula has many beneficial properties and ingredients that help with many ailments that dogs suffer from. Besides the pure 100% organic hemp extract the Animalest product also contains grapeseed oil and peppermint oil.
Peppermint contains natural digestive properties that help improve your dog's bowel movements and reduces the effects of nausea, vomiting & diarrhea. Peppermint increases your dog's appetite and gives the oil a flavor your dog will love.
The Animalest hemp oil is rich in vitamins E and D and the formula contains Ferum, calcium & iron. These vitamins and minerals help strengthen your dog's teeth, bones & muscles. This oil amino fatty acids such as omega 3, 6 and 9 which contain anti-inflammatory properties.
There are no added artificial flavorings, colorants or preservatives in the Animalest hemp oil as these ingredients can potentially harm your dog's health. The Animalest brand only uses premium ingredients that don't compromise your dog's wellbeing.
WHAT CONDITIONS CAN ANIMALEST HEMP OIL TREAT?
Pet owners should always have a medication on hand that can treat many dog ailments and disorders; it's a handy all-in-one solution. This oil gives you exactly that.
Animalest made the hemp oil formula to help you treat your dog in the best way possible. That's why the formula can be used for old and young dogs of different breeds.
Here is a breakdown of what the Animalest formula can do for your dog.
REDUCES ANXIETY AND STRESS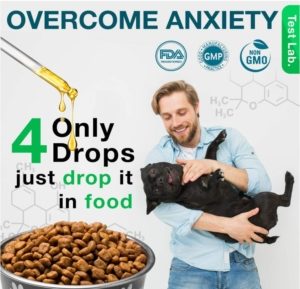 This formula is safe to use on rescue dogs that suffer from post-traumatic stress syndrome to anxiety and restlessness. The hemp oil has calming properties in the formula to help alleviate your dog's anxiety especially during thunderstorms and firework displays.
Does your dog suffer from insomnia? Animalest hemp oil provides a solution for dogs that suffer from restlessness at night. Simply give the required dose to your dog an hour before bedtime so they can experience a peaceful night's rest.
Animalest's hemp formula is ideal for epileptic pets as the oil can reduce the effects of seizures.
FAST PAIN RELIEF
The anti-inflammatory properties in the Animalest formula reduce inflamed muscles, ligaments and joints. This makes the Animalest hemp oil suitable for older pets that suffer from arthritis, joint stiffness and muscle cramps.
Animalest hemp oil improves your dog's mobility and helps build a healthier cardiovascular system.
COMBATS THE EFFECTS OF ALLERGIES
The Animalest hemp formula contains essential oils that help nourish your dog's skin and coat. This will help combat the effects of dermatitis, itchy paws and ears caused by allergies.

Pros:
Full spectrum oil
Improves your dog's mood
Contains calcium, iron and vitamin E & D
100% organic
Can be used for cats and dogs
Ideal for rescue dogs
Cons:
Some dogs don't like the taste
It's not odorless
Difficult to administer to cats
Not suitable for pregnant dogs
FINAL THOUGHTS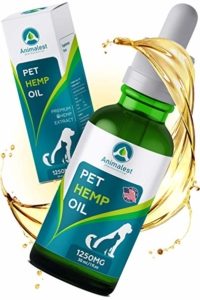 The full spectrum formula contains many beneficial compounds such as natural occurring terpenes Cannabinol and Cannabigerol. These compounds help your dog's system fight against infections, cancer, allergies and diseases.
So if you're looking for a multipurpose medication for your dog the Animalest hemp formula is one of the best on the market. Purchase a bottle of Animalest hemp oil to provide your dog with a healthy and fast-acting medication that works.
Get The Best Price On Animalest Hemp Oil Here: