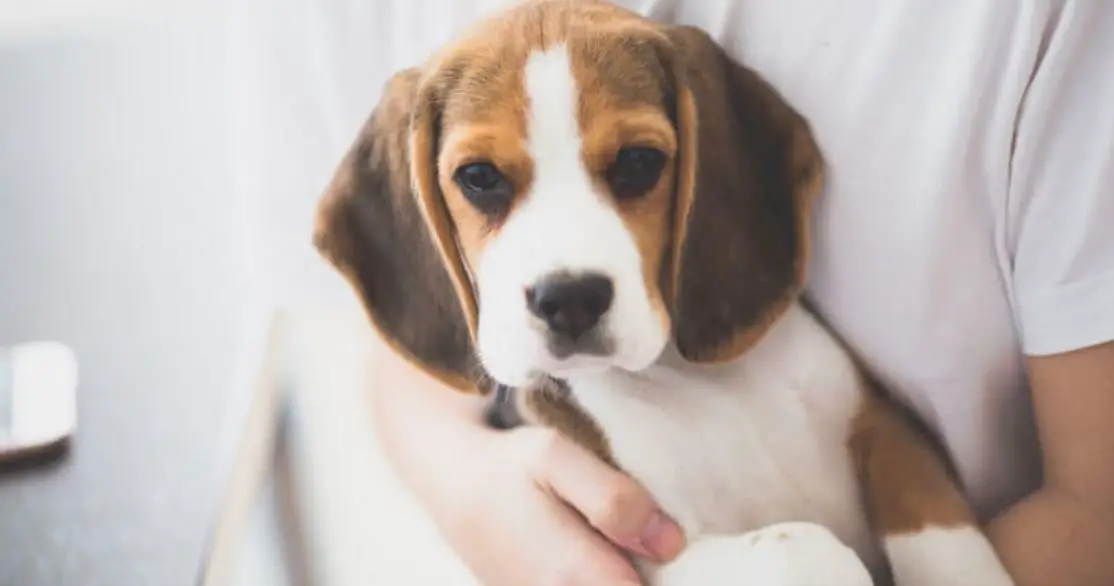 Beagles are such a lovely breed of dog to have around the home and are always full of so much life and energy. When purchasing a new dog providing the right environment to suit the need of the breed is vitally important and careful research must always take place beforehand. In particular, Beagles living in apartments can be a pretty controversial subject as it can with many other breeds.
So, Can Beagles Live in Apartments? In theory yes, Beagles can live quite successfully in an apartment-style environment however other types of living arrangements such as houses with gardens are preferred for this breed. In smaller surroundings, extra care must be provided by you to ensure that all their basic needs are met, mentally, and physically. This is likely to be in the form of extra outdoor exercise and indoor playtime to keep their active minds ticking over.
Do Beagles Make Good Apartment Dogs
Beagles can make good apartment dogs providing they are cared for in a way by you that provides them with all the physical exercise and mental stimulation they need to compensate for the lack of space available at home. They are very active dogs with stacks of energy that will keep you on your toes at the best of times.
One thing you cannot expect is to leave your Beagle at home all day in your apartment and expect them to 'just be ok'. Beagles are a breed that as standard require lots of walks and exercise so expect that exercise regime to be ramped up a notch if they are living in an apartment with no direct outdoor access.
Beagles have many great traits. They are very loyal, kind, and gentle dogs for the most part, who generally love being around people. On the flip side, a Beagle who is cooped up all day in apartment living conditions can become somewhat destructive and cause damage to the home through boredom and stress. There are however way that you can eliminate some of this bad behaviour that we will discuss in more detail.
Characteristics of Beagles That Make Them Suitable For Apartment Living
They are a medium-sized dog so not physically too big for an apartment
Beagles are very social and love to be around people and hang with them at home
They love to play with all their apartment toys
Beagles love company and if you have other animals they will be happy to be at home with them
Characteristics of Beagles That Make Them Not Suitable for Apartment Living
They require lots of exercise and an ideal garden with direct access is preferred
They howl and bark frequently which may not go down well with the neighbours
Beagles can be very destructive when they get bored, anxious or stress
They love the company of others and if they are on their own all day They will be unhappy
At certain times of the year, they shed a fair bit so your small apartment could get hairy very quickly
What Are Beagles Energy Levels Like?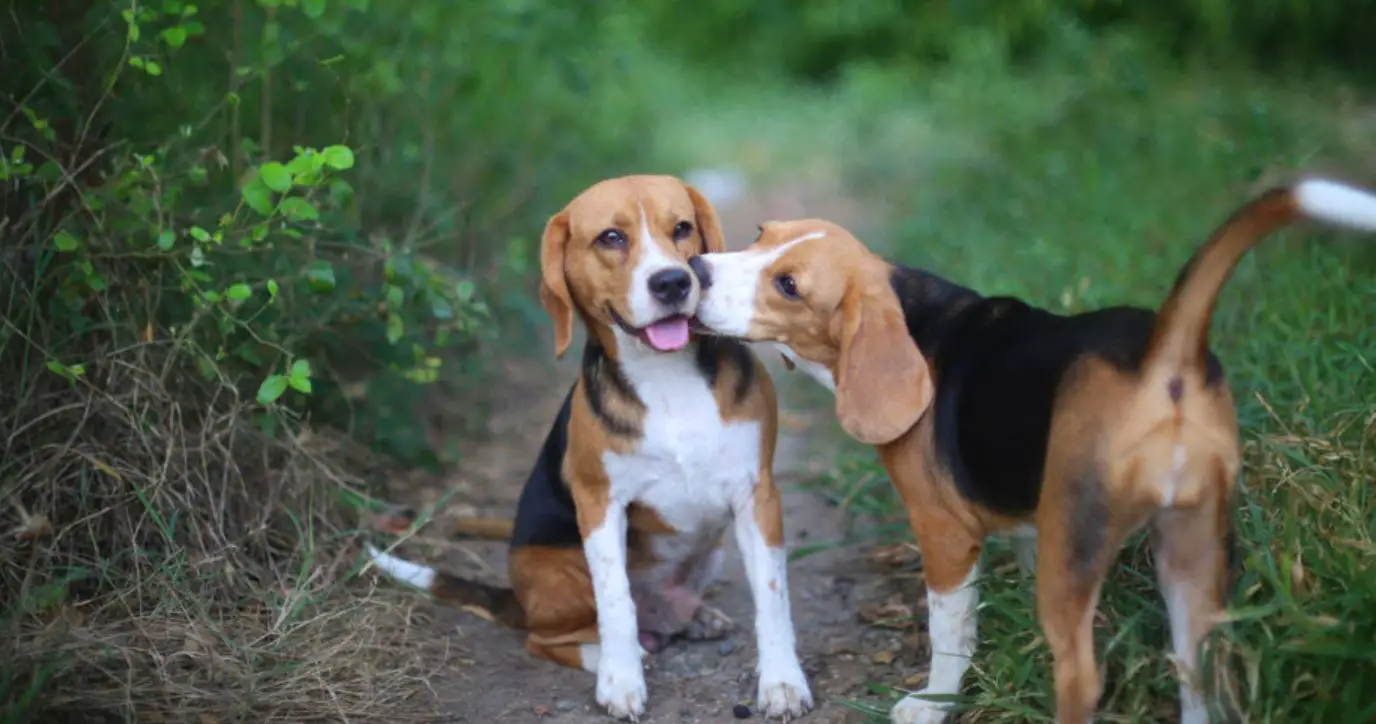 Beagles have an enormous amount of energy that is enough to tire anyone out. They love to be active and on the go all the time. This stems mostly from the history of the breed who were originally bred as hunting dogs. This type of work requires dogs to be physically and mentally fit with an agile and strong genetic make-up.
If you are an owner who lives an active life yourself and likes to exercise regularly the Beagle could be the ideal breed for you. They would happily bound around and chase you whilst you are out for a run. They love nothing more than to let off some steam and let go of all that pent up energy inside (which is a fair bit!).
How Much Exercise Do Beagles Need?
Beagles need tons of exercise to keep them sane and happy. For some breed of dog, one walk a day around the park is sufficient for them, and some breeds couldn't care less whether they reach the outdoors or not. The Beagle however, is not one of these dogs and if you aren't someone that can provide a fair amount of outdoor exercise with your pooch this may not be the breed for you.
Beagles need a very bare minimum of 1 hour a day and an ideal amount would be 2 separate 2 hour walks a day to curb their energy levels. One of the problems you have with this breed is often not having the ability to take them off a lead during walks. This is down to their hunting instincts and once they find a scent to follow they are fully engrossed with the task at hand. They tend to experience selective hearing and they do not recall well.
As an owner of a Beagle, be prepared to walk the walk as the saying goes. They will not sufficiently be able to exercise themselves in an apartment and since they often can't be let off the lead to play in the park on their own, it is all down to you.
What happens if Beagles Don't Get Enough Exercise?
A Beagle who hasn't had enough exercise and mental stimulation is a complete and utter disaster zone. They have so much pent up energy and it is important for them to have some sort of release. If they are not able to release the energy they need to they can often become destructive and unmanageable.
Beagles who have not been exercised enough will often destroy apartments. Think torn, scratched sofas and blankets, dug up carpets and general items chewed and thrown around. This is the way of the Beagle and if you like your home the way it is then you must ensure you meet their exercise needs sufficiently.
Howling and barking is also a trait of the Beagle. One of the reasons for this undesirable behaviour among others is boredom and not receiving enough exercise or playtime. As you can imagine, this doesn't make you popular with the neighbours and can cause a real disturbance that can have you kicked out of your apartment if enough complaints are received.
Does early socialisation help?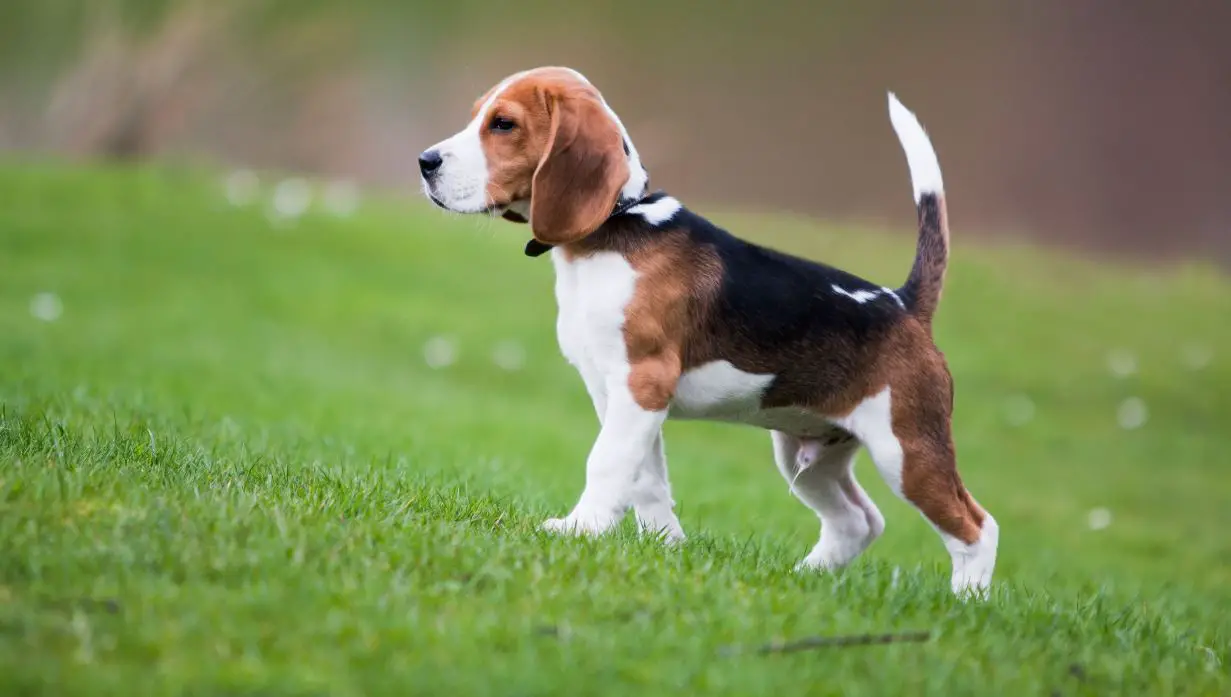 Early socialisation and proper house training from the get-go can help with accustoming your pooch into apartment life. Setting boundaries is important and as time goes on you will often find they settle into small living quarters well.
This does not mean that you can forfeit their right to adequate exercise and even with the most intense puppy training your Beagles will be sure to let you know in more ways than one that their needs are not being met.
Having a companion dog at home with your Beagle, however, can be very helpful. Especially if the companion is more suited to apartment life. It can help keep your Beagle at ease during the daytime when you are not at home and can be a calming influence.
Are They Easy To Train?
Beagles are very intelligent beings, however, they are often not the easiest to train. This mostly boils down to their breeding backgrounds as hunting dogs. They have a serious lack of focus and when they do get something in on their radar (usually a new scent) they become very tunnel vision and zone out anything else going on around them. This is why letting your Beagle off their leads during a walk is not usually possible. They are difficult to recall and tend to adopt selective hearing.
Beagles don't particularly like complying with commands and have a very fixed mind-set. This can make them tricky to train and much more challenging for you. Some tips that may help you with training your Beagle are:
Start Puppy training early to get them more focussed on you from a young age
Puppy training by a professional is ideal if you are struggling or new to training
Dogs love their food and consistent praise and reward methods with treats can often be a winner
Keep reliable and consistent with training and everyday life. Beagles like routine
With recall training in particular, always find a reward (treat) that is better than the reward they are likely to find if they continue to follow the scent. Give them the incentive to come to you instead.
Successful Beagle training takes time and patience on your part. Try not to expect miracles overnight. You will find eventually all the effort you have put into training will pay off and your pooch will be much happier for it.
Can They Be Left Alone While You Work?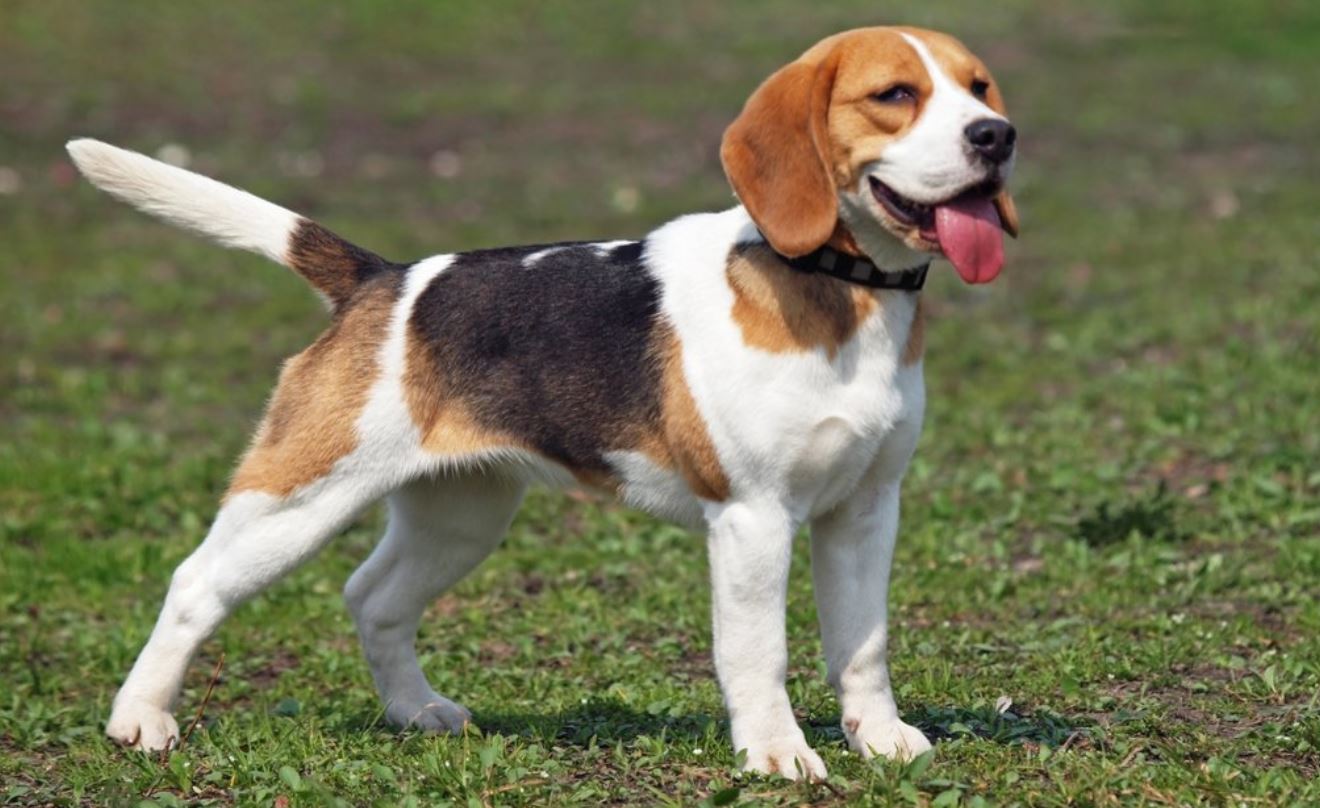 There are many breeds of dogs that thrive from being in the home environment, but unfortunately, Beagles do not do so well in these conditions. There are times where they love to lay around and have a snooze, but for the most part, would be much happier running about a park or having a play in the back garden.
As mentioned previously, Beagles require lots of daily exercise. Quite often much more than their owner can provide. If you are an owner who works outside the home for long hours of the day and lives in an apartment you may want to reconsider Beagles for both their welfare and your own. In an ideal world, you would look to providing an hours exercise in the morning before work and another hour when you get home. This can often be too much burden for some owners.
Beagles are a highly sociable breed of dog that loves nothing more than being around humans and other animals. Being left on their own for long periods can leave them bored and restless which can lead to destructive behaviour inside the home.
Separation anxiety is another problem that may occur if Beagles are left on their own for too long throughout the day. They can often feel lonely and depressed if isolated from others for long periods which can lead to stress and anxiety. This can often lead to excessive barking and howling which may not concern you as much, but will certainly become an issue for those in the surrounding apartments.
Some other considerations
There are many other considerations to ponder over when you are looking to house a Beagle in an apartment. Some things you may not have thought about that may make you reconsider your decision or make allowances for it. Here we look at some additional questions so you can get a really good idea of how feasible it would be to keep a Beagle in an apartment like setting.
Does the Apartment Block Allow Dogs?
This is a very valid question and one you will want to investigate carefully before considering taking on a Beagle. If you don't own your apartment you may need to get the permission of the landlord to consent to you keeping a pet in the property.
The Dog's Trust found that 78% of dog owners at trouble finding an apartment that allowed pets. Many landlords do not like pets living in apartments they own for several reasons.
Beagles in particular can make a lot of noise. They are renowned for howling and barking pretty loudly at all times of the day which can be disturbing and upsetting for other tenants in the block. If your Beagle is causing this type of disruption too regularly you will be likely forced to leave the residence which can be stressful for you as well as your dog. Always get this type of clause in your contract before introducing a dog to your home.
Landlords are aware that dogs can cause a considerable amount of destruction in the home and in lots of instances the items of furniture such as the sofa and carpets are not owned by you. Dog pee on the carpet can stain as well as smell and if not taken care of properly can damage the carpet completely. Dog odor and fur can get attached to all the furniture that landlords may not want to deal with.
Is There Good Areas for Exercise Around?
Looking at the area you live in and the local amenities available to you is also important. As discussed Beagles need lots of daily walks so you will need to have some suitable locations nearby to walk them, such as parks and woodlands.
Imagine leaving work at 6pm during winter when it's almost pitch black outside when you get home and having to walk a long way to the nearest park or worse, drive there in order to give your Beagle their daily exercise. Not much fun huh? Try to make life easy for yourself by choosing a dog-friendly area where there are plenty of parks, grassland, woodlands, or even beaches to give your pooch some variety.
Do They Bark A Lot And Make A Lot Of Noise?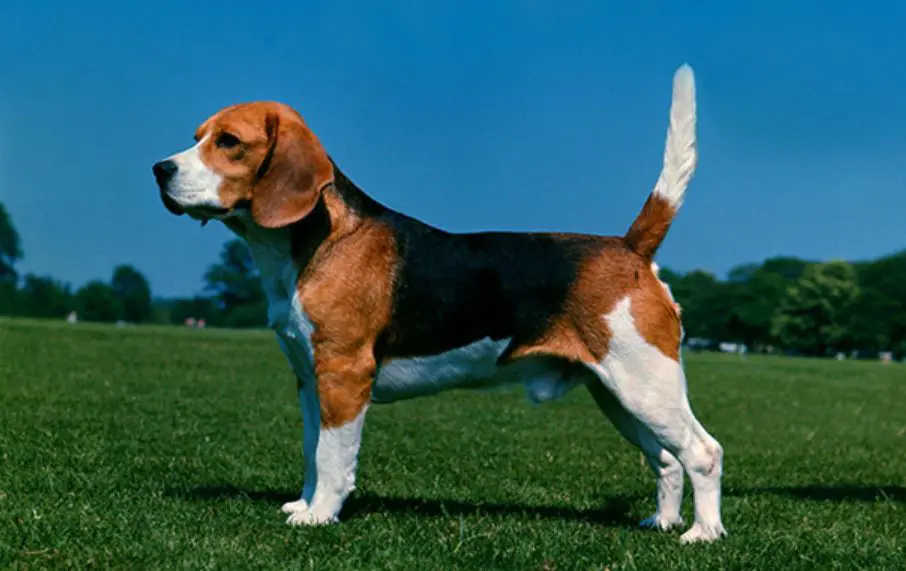 Yes, is the very simple short answer to that. Beagles are hounds and renowned for making lots of noise. They have a pretty impressive bark that is often louder and fuller than other dogs. Beagles are highly talented at vocalising and have a bark for pretty much any occasion.
There is the everyday 'standard bark' which is usually reserved for those special occasions such as the doorbell ringing or the excitement of getting ready to go out for a walk.
Then there's 'baying' which can sound a bit like yodelling. It has a sing-song type tune that isn't always so bad to hear. They often sound like they are trying to sing to outside noises such as sirens blaring or the sound of the ice cream man.
Lastly, we have 'howling' sometimes known as 'yowling'. This can be a pretty disturbing, stressful sound to the human ear and is often displayed by hunting dogs. It's a sound they make when on the hunt to alert other dogs to an interesting scent they have picked up. This does not mean however, they will not use these types of noises in the home.
Is Shedding Going to Be A Problem?
Shedding is possibly going to be a problem for you during certain times of the year. Beagles are not the heaviest shedders in the dog world, however, you should expect your Beagle to shed as most dogs do to varying degrees. Springtime is essentially the start of shedding season for Beagles and you should expect much more hair to fall out during this time.
Living in an apartment can often feel more enclosed than a house does and therefore the amount of hair on carpets and furniture can feel like so much more since it isn't so spread out. This can have its benefits as regular hoovering can be carried out relatively quickly with less space to cover.
Regular grooming can also be a massive help to combat shedding. Brushing 2-3 times a week during the shedding season can be massively beneficial in containing hair. Bathing is also known to help with hair loss and can make brushing much easier.
Are There Good Toys for Beagles in Apartments
Beagles love nothing more than to play and let off some energy. Dogs need toys to be mentally stimulated and have a focus. Toys are ideal for apartment living as it keeps your Beagle fully exercised throughout the day and can be highly entertaining for them.
There are many types of toys on the market from squeaky toys and balls, puzzle boards, ropes, frisbees, and throw toys to something more general such as cute cuddle toys which can be a great comforter for when you are not at home. Don't forget that not all toys are designed for self-play. There are some you can interact with too and your pooch will love you even more for getting in on all the action.
Having toys at home can aid in keeping your Beagle entertained and is likely to help with behavioural issues such as excessive howling and destructive behaviour in the home.
Other Dogs More Suited To Apartment Living
There are certain breeds of dogs that are much more accustomed to apartment life than Beagles are. Let's take a closer look at some of these breeds and why living in a smaller environment suits them well.
Greyhounds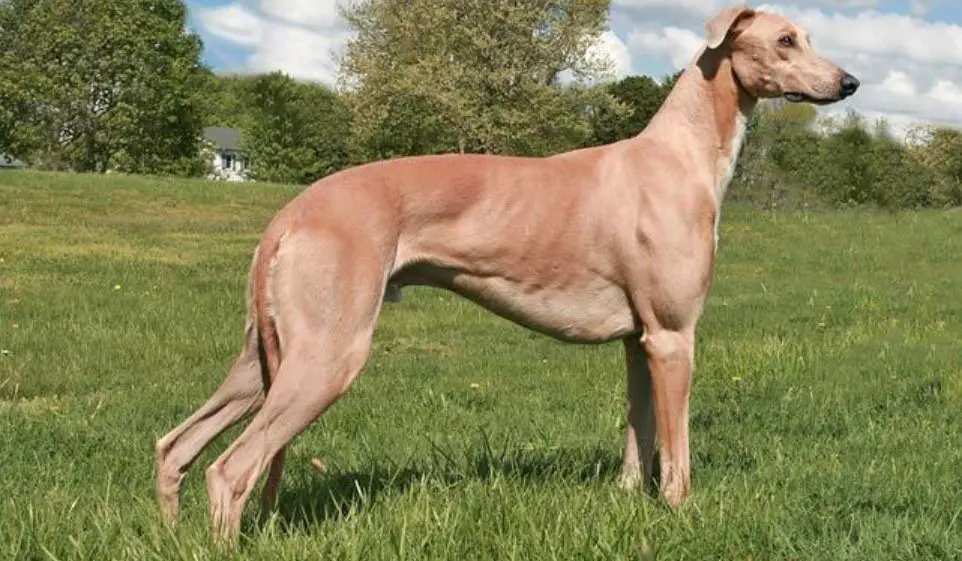 You would assume greyhound's need lots of physical exercise and mental stimulation since they often come from a racing background, but truth be told these guys are just plain old couch potatoes. They still require plenty of exercise, but are not too fussed at being left on their own and will happily snooze around all day until you get home.
Maltese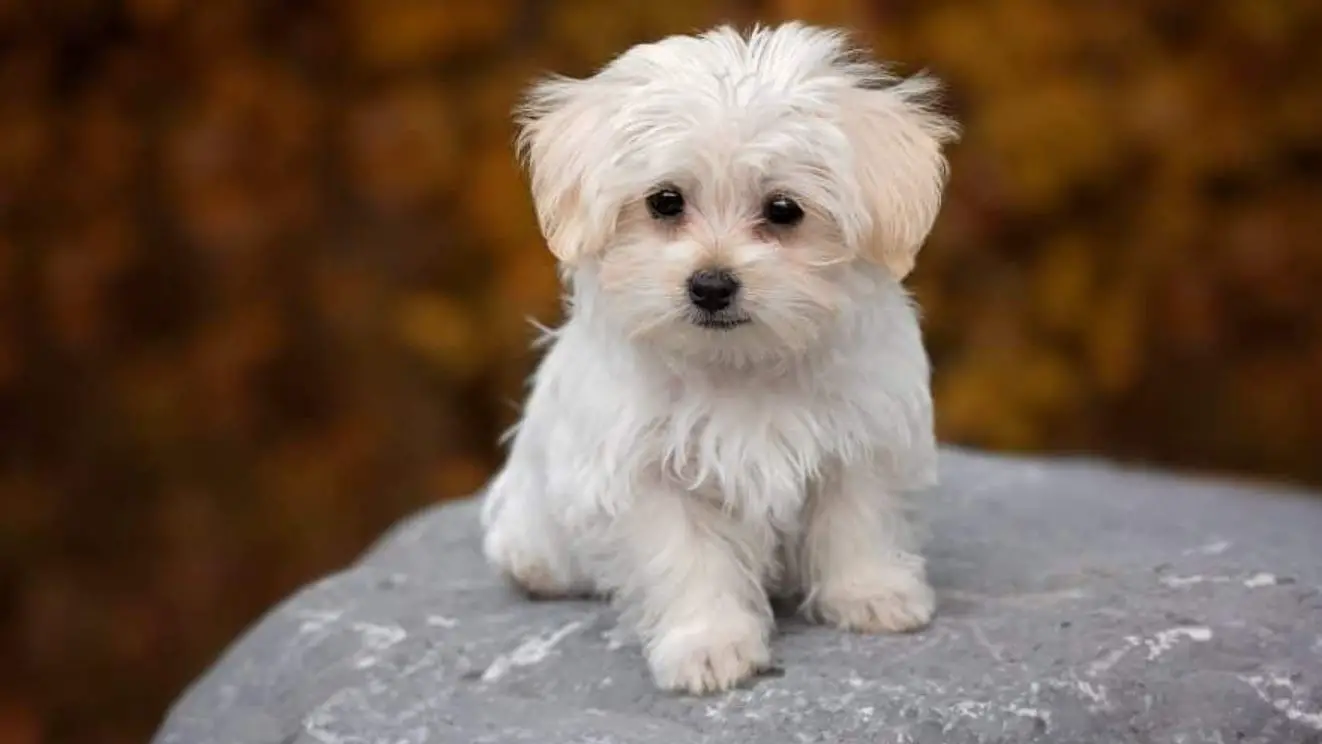 These guys are known as the little slackers of the doggy world and are more than happy to laze around all day at home on their own. They are a small breed of dog that requires very little exercise thanks to their relatively low energy levels. The Maltese breed gets on very well with cats so if you didn't want your pooch on their own all day you could always provide them with a feline companion who is likely to get on like a house on fire with them.
Bull Mastiff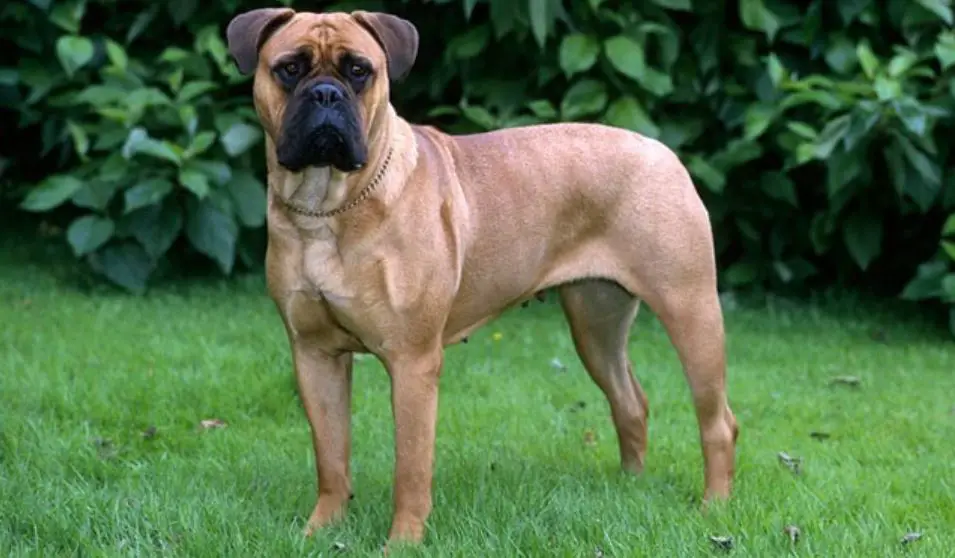 Although the Bull Mastiff is a large breed of dog that you would think will require a lot of space you will be surprised to hear that this isn't technically true. They are known for their speed and size however despite this they have very low energy levels. They are a kind, gentle breed that has an air of independence about them meaning they are fine on their own for reasonably long periods.
Chihuahua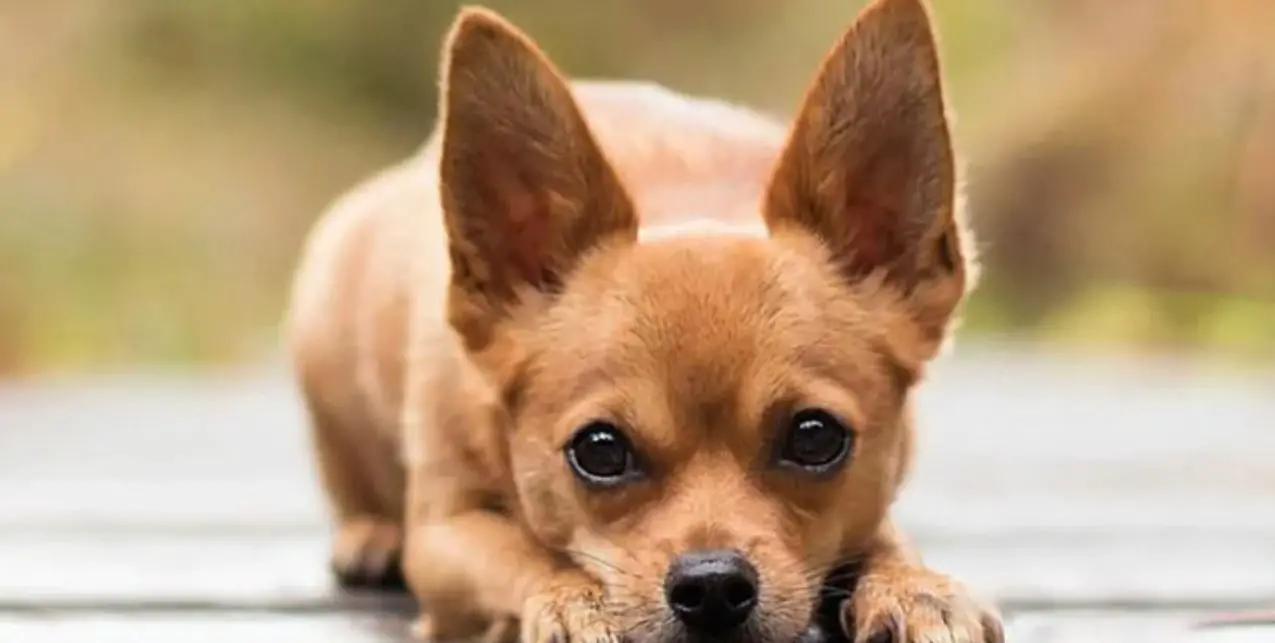 Chihuahua's are a tiny breed of dog known for a touch of aggression and 'little doggy syndrome'. They do lap up all the attention that is on offer and love to be pampered and fussed over however if provided with a companion to play with they will be completely content at home all day. They are the ideal size for apartment living and only require a medium level of exercise.
Conclusion
Overall, Beagles are not the easiest or lowest maintenance breed of dog, and living in an apartment can pose some additional considerations on your part. Some key things to remember:
Provide plenty of exercise and toys to prevent behaviour problems
Take part in regular grooming and bathing to combat shedding and help keep your apartment as clean and tidy as possible.
Start training from an early age. Use a praise and reward system.
Check your landlord accepts dogs before introducing one into your household
Make sure there are plenty of places close by to take your pooch on daily walks
Provide your Beagle with a companion if you feel they suffer separation anxiety